Audible Reality SXSW Recap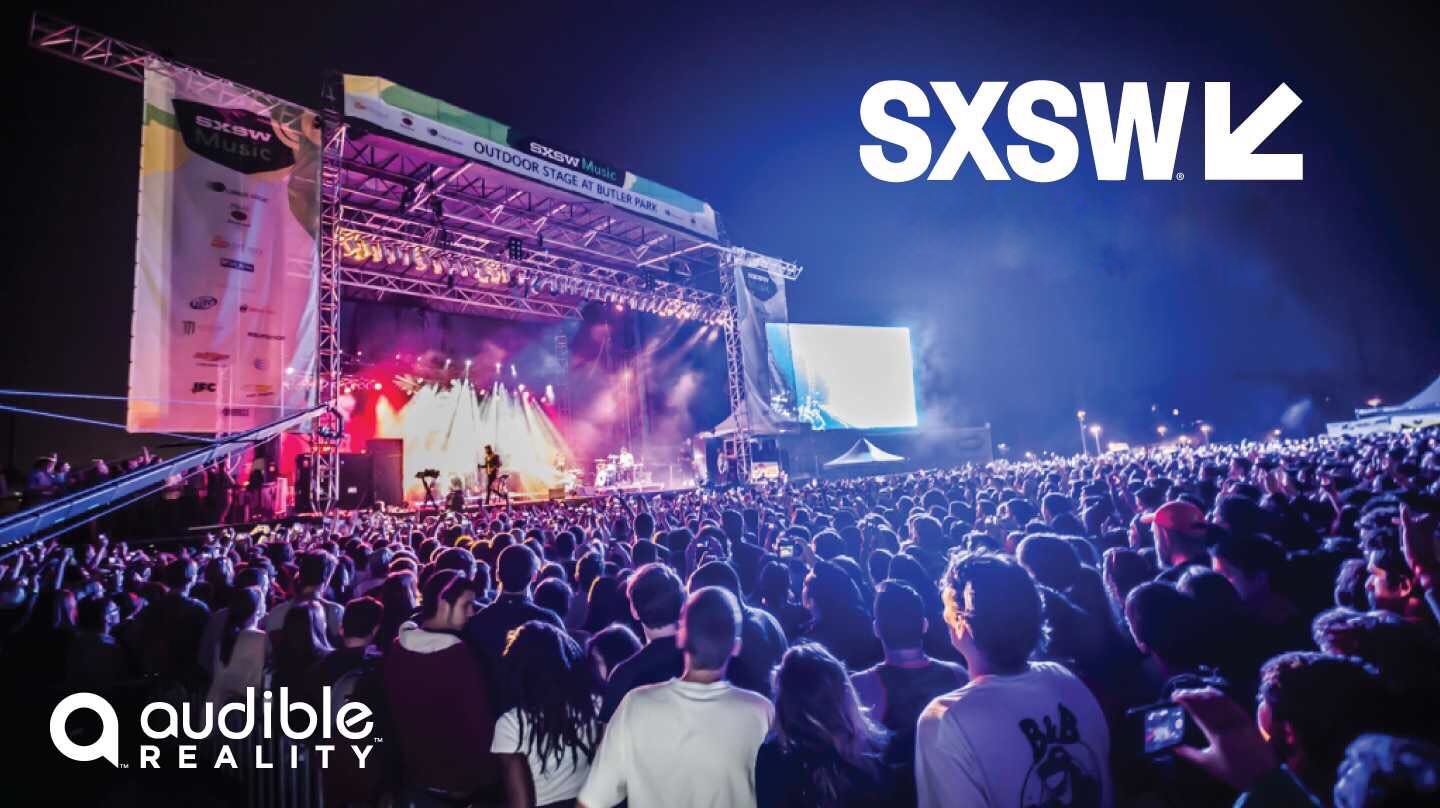 Landing in Austin was a feeling like no other, we had arrived at the SXSW trifecta mega festival! Getting to the conference center and seeing everyone setting up their booths was overwhelming but knowing everyone was there for the same reason was exhilarating. From left to right companies were showcasing new products, offering new jobs, giving out free swag and making a name for themselves! The conference center hosted thousands of businesses, from the Daily Show's Donald Trump Museum of Tweets to Bose's new 'out of ear audio' sunglasses and everything in-between. There were a handful of stages throughout the center that hosted keynote speakers, musicians and artists with big names such as Adam Bierman, Taylor Bennett, Olivia Wilde, SaulPaul and A$AP Rocky. We were lucky enough to be right next to the Next Stage so we got to see talks ranging from "Health and wealth in the music industry" to "Predictions of the budding cannabis industry". We got to educate attendees on our state-of-the-art Audible Reality Player and host workshops throughout the week. The feeling of being part of something much bigger than ourselves was blissful, but allowing you to test our products and get feedback was even better! It's safe to say we had hundreds of happy attendees in and out of the booth every day while we were at the conference testing the Audible Reality Player and talking with our team! During the day you brought the excitement and energy to our booth but at night, the party started! The conference only goes until 6 pm every day, allowing the festival to explode with music and events throughout the night. Well over 100,000 people roaming and scootering the streets of Austin, listening to music, eating amazing food and just enjoying what the next few days had to offer. The Audible Reality team had so many tickets to different events, that we didn't even make a dent when it came to invites. It's almost impossible to attend all the events that you set out to see, so at one point we let go of our scheduled shows and roamed around the city streets, letting the sound of music and the aroma of BBQ take us to different restaurants and bars. From Justice's exclusive private party where they played cosmic drips of electro funk, to Blackalack dropping rhythmic beats of knowledge and power, there was too much music to see and not enough time! The streets were littered with food-trucks containing literally the best tacos and BBQ I have personally ever had, God bless Texas!! SXSW truly took over the city spreading its good vibes, great food and even better music! We were so fortunate to be part of the festivities this year and we couldn't have asked for a better crowd. It seemed like every day we were getting priceless feedback, making new connections and learning new ways to improve our products! We will definitely grow from our first SXSW experience and come back next year with more knowledge and new products! Whether you were attending the show for the music or the tech, we want to say thank you to everyone who came out to test our player, talk to us about our products, or to just grab some free swag! We wouldn't be where we are today without the support from you our fans!! We cannot wait for next year's show, for the chance to once again, be a part of something as monumental and influential as the SXSW music, film and interactive conference!
Kristina aka Dirk is our public relations manager that keeps you up to date with everything industry news and music related. Feel free to reach out to her through email if you would like to learn more about our platform or are interested in creating content through various marketing opportunities.